Show notes
It's a crazy time in the 'bizarro' world when we have questions that we do about 2023's economic health, the earnings environment, and financial markets liquidity, and yet one of the biggest stories in financial media for the week centers around a couple of obscure income real estate portfolios. Indeed, one could argue it is truly a 'bizarro' world when what appears to be one of the largest frauds and wealth evaporations in history (FTX) provides a pretty glowing media tour while some of the most successful wealth creation and capital markets success in history is given the third degree by the same people.
But today's Dividend Cafe is not about Blackstone or Starwood or FTX or CNBC, or any other particular asset manager, crypto scam, or media outlet. Rather it is about a broad issue in financial markets that is not understood, needs to be understood, and has no chance of being understood given the fact that the people doing the educating do not understand.
So let's jump into the Dividend Cafe. Mark this moment. The lesson will not prove to be over-valued.
Blog post here: https://bahnsen.co/3iNX8IJ
Links mentioned in this episode: TheDCToday.com DividendCafe.com TheBahnsenGroup.com
Hosts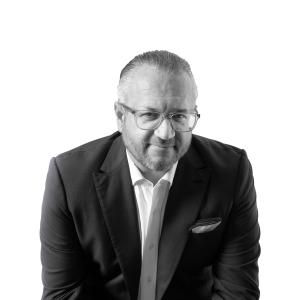 David Bahnsen
David is the Founder, Managing Partner, and the Chief Investment Officer of The Bahnsen Group.
View episodes
Guests