Show notes
Today's Post - https://bahnsen.co/3Mxdgto
While everyone tosses and turns about the debt ceiling debate in Washington, I want to remind everyone what is the real scenario playing out in the economy. The Fed's tightening may or may not "succeed" in their mission to destroy those inflation-creating jobs (their words, not mine), but it certainly will succeed (and has already) in tightening credit. Essentially a trillion dollars leaving the banking system is a lot less monetary base for lending. Funding costs for banks are much higher. And overall bank lending is collapsing. These things are all known.
Now, one can argue much of it is priced in. And one can certainly debate if it leads to a deep recession, or a shallow one, or a soft landing, or my own hypothesis, a more "narrow, targeted" recession, but it is the issue in front of us. What ends up being the impact across the broad economy and to corporate profits of the inevitable decline in credit as a result of this financial tightening? And then, of course, how does the Fed handle their inevitable back-peddling of the mess they create? It's all so weird to watch play out.
The impact of tightening credit – the variables around that will be real in six months. Almost nothing anyone else is talking about right now will be. Food for thought.
Links mentioned in this episode: TheDCToday.com DividendCafe.com TheBahnsenGroup.com
Hosts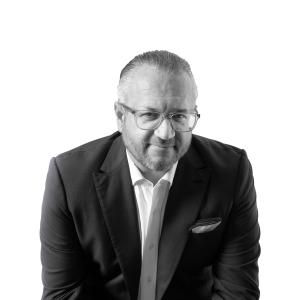 David Bahnsen
David is the Founder, Managing Partner, and the Chief Investment Officer of The Bahnsen Group.
View episodes
Guests